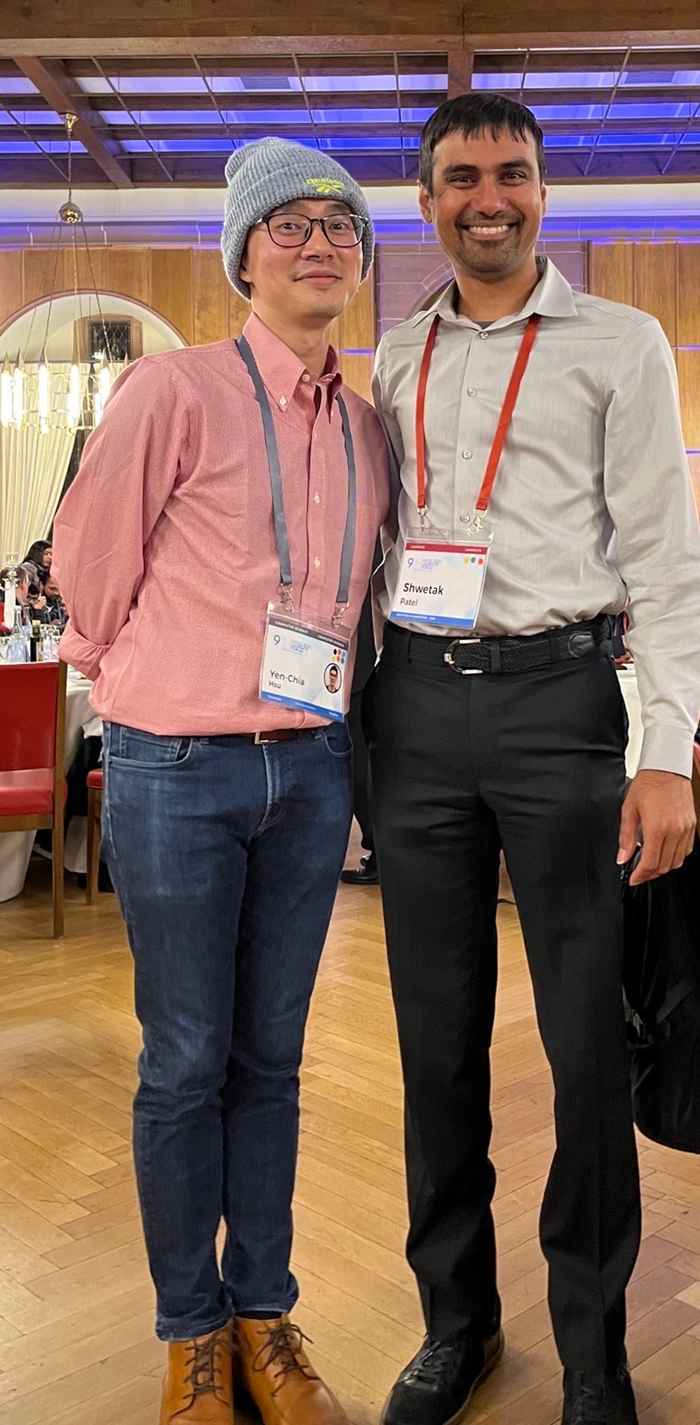 While a musician plays an electric violin, a little robot, called Draw-o-lin, visualizes the music in a drawing. A photo of Draw-o-lin's visualization made it into this year's opening of the Heidelberg Laureate Forum, as an example of many hidden skills of young researchers attending the Forum. Draw-o-lin was made some ten years ago by the Taiwanese Yen-Chia Hsu.
In April this year Hsu became an assistant professor at the Multimedia Analytics Lab (MultiX) of the Informatics Institute at UvA. While being in the process of setting up his new research in Amsterdam, he attended from 18-23 September the 9th Heidelberg Laureate Forum (HLF).
Heidelberg Laureate Forum (HLF)
The HLF is an annual conference where 200 selected young researchers in mathematics and computer science from more than 50 countries all over the world spend a week interacting with laureates of the ACM Turing Award, the ACM Prize in Computing, the Abel Prize, the Fields Medal, and the Rolf Nevanlinna Prize. Yann LeCun, Vint Cerf, Adi Shamir, Jack Dongarra and Shwetak Patel were some of the big computer science names this year. The HLF lasts six days and includes keynote lectures by the laureates, panel discussions, workshops and plenty of informal social events.
During his time at the HLF, Hsu gave an interview about his experiences at the Forum and why it offers a unique opportunity for young researchers in computer science and mathematics, including master students, PhD-students, post-docs and assistant professors.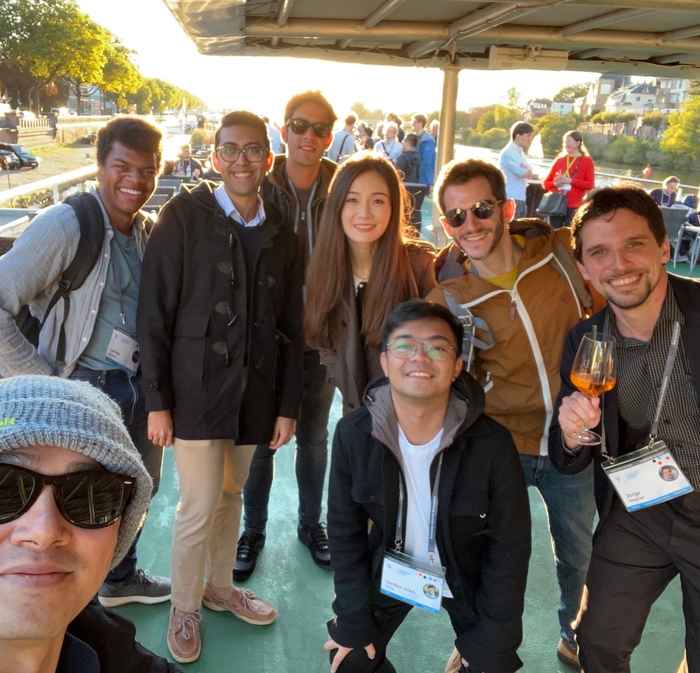 Before we talk about the Heidelberg Laureate Forum, what research are you doing at the Informatics Institute?
'I am an assistant professor in the MultiX Group, a group working on multimedia analytics. My work is at the intersection of human-computer interaction and AI, specifically how visualization, visual analytics and AI tools can be used by local people to address and communicate local environmental problems or sustainability issues with other stakeholders from industry or government.'
What have been your experiences at the Heidelberg Laureate Forum?
'I like the Forum a lot. It is very different from a traditional conference. The event is intense and I can build close, professional relationships with people. Before coming here, I was worried that maybe there wouldn't be anybody from my field. But I found a group of about ten young researchers who share the same interest in the interaction between humans and computers or robots. We talk informally about our research even if we work on different applications. On the boat trip in the middle of the week, we assembled a small group meeting and later we went out for dinner. We also chatted about follow-up collaborations, for example, running a workshop together during a major Human-Computer Interaction Conference.'
And what about your interaction with the laureates?
'When we met on the boat with the small group interested in human-computer interaction, Shwetak Patel, the 2018 winner of the ACM Prize in Computing, joined our discussion. He works in sensor technology and ubiquitous computing, which is also in the field of human-computer interaction. I asked him about several challenges that I am facing in my own research. Hearing his answers, I got the feeling that it is not just me having these challenges, these laureates are also having them. I asked Patel how he solves them and from his ideas I got inspiration about how I can do it in my research.'
There are many laureates from completely different fields than your own in computer science and mathematics. Do you find it useful to interact with them as well?
'Yes, that is another benefit of this Forum. I get the opportunity to hear many different things. For example, there was a lecture from the Nobel laureate Reinhard Genzel about why scientists believe that there are black holes at the center of galaxies. I had not realized before that he used computational techniques to prove the existence of a black hole.'
'I have a mixed background in architecture design and computer science, and as a designer it is very important to take inspiration from many different people from other disciplines with various backgrounds. I might hear ideas that at the beginning sound unrelated to my research, but someday it might turn out that I can use them in my own work.'
Why do you think that it is valuable for young researchers at the Informatics Institute to apply for attending the Heidelberg Laureate Forum?
'In one word: networking. For building a community of researchers from different countries across the world that share the same interest. May be some collaboration will come out. Usually the network naturally expands, because once I know these people, then they can connect me to the people they know. As a young researcher, I need a community, and the Heidelberg Laureate Forum is well-structured for social networking, which is ideal for building professional connections.'
Background information
Website of Yen-Chia Hsu
The 9th Heidelberg Laureate Forum.
All HLF-lectures (and much more HLF-content) can be viewed online.
Applying as a young researcher for the HLF.
Draw-o-lin interactive robot.